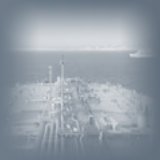 © 2015 Holder Marine Services
The Team
Captain G.R.S. Holder
Captain Holder is a professional
mariner with over 40 years
experience of which 30 have
been in oil terminals as a pilot
and in port management with 10
years as the Head of Marine
Operations in the Onshore
Operations for Qatar Petroleum.
During that period was actively
involved with new port
developments in Qatar, working
closely with consultants and
contractors. These included all
new expansion projects in the
Port of Mesaieed, and the new
LNG port of Ras Laffan Qatar.
Now an independent consultant,
has since 1998 undertaken a
variety of assignments, which
have included, Terminal
Management Systems, Terminal
auditing, Development of
Offshore Loading Systems,
Operational Risk Assessments
and analysis of Marine
Engineering studies. Small craft
and yacht surveys, STS transfer
operations

H
OLDER
MARINE SERVICES LIMITED

Captain J.H. Leggett
Capt. Leggett is a Marine Consultant
with extensive experience in oil and
gas terminal operations and
management. A Master Mariner with
16 years seagoing experience rising
to master of VLCC vessels was
followed by 18 years in the Flotta
Orkney Oil and Gas terminal,
becoming Marine Superintendent
responsible for all marine
operations at the jetties and SPMs
and maintenance of the facilities. He
was also responsible for the
environmental control of the
terminal and adjacent waters.
Captain Leggett is an accredited
auditor/lead auditor for ISO/ISM
quality systems and is and the ISPS
code with regard to Port Security. A
Marine Consultant from 1995 he has
developed expertise in all aspects of
terminal management and
operations including auditing and
cargo oil loss control.
Eng. M. J. Stewart
Malcolm Stewart is qualified with a
diploma in Marine Engineering
(HNC) and also has a RYA Coastal
Skipper Certificate. He has worked
for the United Kingdom Atomic
Energy Authority, Wartsila and Rolls
Royce as a Service Engineer.
In 2009 he set up Marine Projects
Ltd. where he provides engineering
services in marine craft and
consultancy in his specialist areas
and remains as an approved
contractor to Wartsila. He has
recently undertaken the project
management of the full conversion
to coded standards of a large fishing
boat Monadhliath. He actively
manages the craft in providing
offshore environmental marine
surveys and has set up Marine
Charter Scotland to manage a
number of vessels in the industry.
He has been associated with Holder
Marine Services since 2012 in
providing maintenance manuals and
the commissioning audit of the
Petronet LNG Kochi project and for
IMPaC de in providing maintenance
manuals for the Oando Nigerian
project.